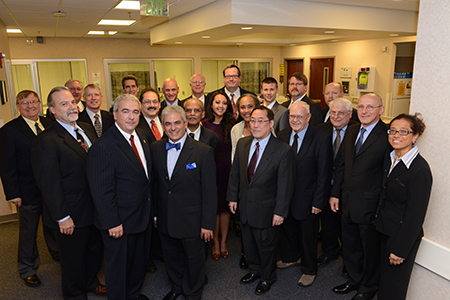 In 1962, three local physicians seeking to improve their anesthesiology practices founded Rockford Anesthesiologists Associated, LLC (RAA). For over 50 years, RAA has experienced steady growth and now employs a large group of Anesthesiologists and Certified Registered Nurse Anesthetists (CRNAs).
All RAA Physicians are Board-Certified or candidates for certification. Physicians are also required to be certified by the American Board of Anesthesiologists before becoming members of RAA. The strict membership criteria allows RAA to provide the highest level of care in the areas of anesthesia services, chronic and acute pain management and critical care.
Licensed CRNAs are Advanced Practice Nurses, highly skilled in critical care, who work with RAA Anesthesiologists to complete the anesthesia care team.
Serving the greater Rockford and Northern Illinois region, the Physicians and CRNAs of Rockford Anesthesiologists Associated, LLC practice and enjoy staff privileges at Rockford Ambulatory Surgery Center, SwedishAmerican Hospital, OSF Saint Anthony Medical Center, FHN Memorial Hospital (Freeport), KSB Hospital (Dixon) and Rochelle Community Hospital.
Board of Managers